Swipe-Tags
At Home / At Work / For Sports / Outdoor / In your Car / At your Office
Swipe-Tag.com NFC tags are everywhere very useful & friendly to use !


What can a NFC swipe-Tag do for you?
A Swipe-Tag can do all kinds of settings for your Smart phone very easy. Just Swipe over the NFC-tag and all settings you programmed will change automatically! See here our NFC utility review. Swipe-Tag are compatible with the Sony Xperia App Too!

Start Twitter // Start Facebook // Start you music // Open a web page // Dial a phone number // Start applications // Create your own digital business card or better known as vCard // Set Alarms // Configure your sound and display settings // And much more !!

Swipe-Tags have a much bigger memory size than other smart tags. Only Swipe-Tags are big enough to use them as switches. The memory-size that is what counts for Swipe-Tag and our customers! Also Swipe-Tag will provide you with a few adhesive NFC Sticker Swipe-Tags which have the same comfortable memory-size. Just order your introduction set and start to use Swipe-Tags in your dailylife.

The best way to use the Swipe-Tags is to hang them around in your house and office. Put them in your pocket or just at the place or situation where you need them. Let them turn on your radio when you are cooking. Set your alarm and silent profile when you go into your bed. Check your emails in your office and start Bluetooth and navigation in your car. Switch your WiFi connection or give friends comfortable and easy access to your secure WiFi with just a swipe!


Swipe-Tag Stickers and vCard are included

Swipe-Tag.com have more to offer you!

We include a very nice credit card size `vCard` with extra memory for all your contact details. Your telephone numbers, your website, your address, your facebook etc. can be included. Easy to carry in your purse or wallet.

Next to that, Swipe-Tag also includes two Swipe-Tag Stickers. One in your car for example or anywhere so that you can easily swipe them. Use one NFC sticker for example to turn on your smart phone into a flashlight to find easily the keyhole or your front door at night-time.

How many Swipe-Tags do I need?
That depends on what you are going to need.! That sounds silly.. but NFC Swipe-Tags are new in your life! It's truly a new way of doing this with your Smart Phone. If you are really a enthusiast Smart Phone user.... You can easely enjoy 25 NFC Swipe-Tags. But we think that a normal Smart Phone user likes to have 10 or 12 NFC products. People who only like to test a few is enough.

Screenshot of NFC Task Launcher our favorite NFC-tag programmer for Android devices.

Swipe-Tag is a new Brand name which stands for Quality and Customer Satisfaction!
Swipe-Tags are the bigger and better NFC chips! Why better? That is because of their bigger memory! See the specs below! Swipe-Tags are guaranteed 3 times bigger than the red, black, white and blue ones from Sony and counterfeiters. Yes, there many fake ones on the market! Swipe-Tags are not fake, Our customers are sati fight because Swipe-Tags holds much more phone settings and commands. The other Smart Tags don't! Please test it yourself! Just check for the memory size and when you don't have fiscal access to Smart tags, just ask a reseller! They will tell you 64 bytes brutto or 46 bytes netto user available memory! You can check with any NFC utility or NFC chipwriters and conclude yourself: "Swipe-tags are 3 times bigger!" That is what counts!
Swipe-Tags can be used by any smart phone with NFC hardware inside also know as "Near Field Communication" hardware. You can write /. program a Swipe-Tag as many times you like, but you can make them very easy "read only" and the write function is then locked and closed for ever!
We advise you to NOT to use the write protection, until you are very sure of the settings! Locked Swipe-Tags cannot be returned or replaced or refunded! Therefore be careful with the write protect function.
Swipe-Tags are made for the Best known smart phones like: Samsung Galaxy Nexus, HTC One X, the new Samsung Galaxy S3 and the Sony Xperia S. For all NFC compatible smart phones look at this list.
| | | | | | |
| --- | --- | --- | --- | --- | --- |
| Smart-tags | Total Memory Size | Single commands | Multi Commands or Switches | vCard information | Compatible with Sony Xperia |
| Swipe-Tag NFC Tag | 192 bytes Photo | Yes | Yes | Medium | Yes |
| Swipe-Tag NFC Sticker | 192 bytes Photo | Yes | Yes | Medium | Yes |
| Swipe-Tag NFC vCard | 1024 bytes Large Photo | Yes | Yes | Big | Yes *) |
| Sony Xperia Smart-tags | 64 bytes Photo | Yes Limited | No | No | Yes |

* Not compatible with all Blackberry. Blackberry can't work with 1k NFC chips.,

Take now maximum advantage of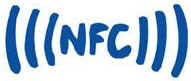 Technology with your Smartphone
NFC Apps for programming and enjoying your Swipe-Tags
Copyright: Swipe-Tag.com 2012
Order a set of Swipe-Tags Here
You can pay with paypal or a Normal Bank Transfer.
or
You can buy them in our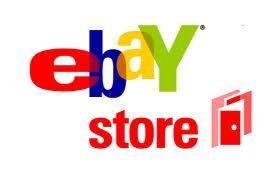 Or